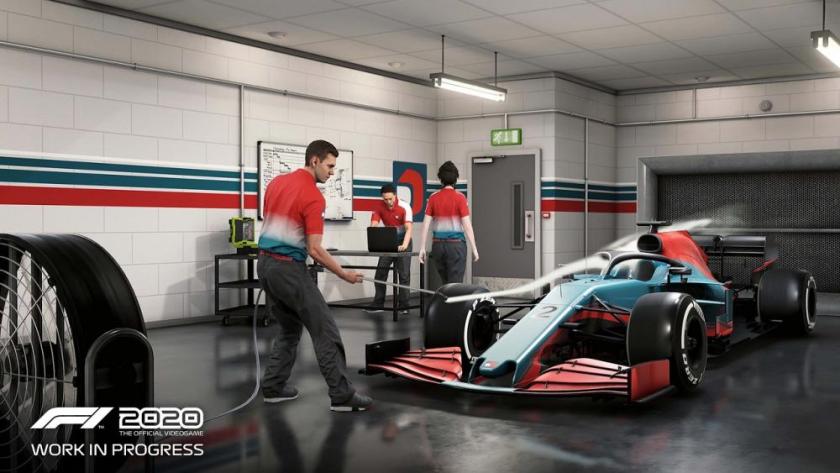 F1 2020: My Team
Among the innovation of the new title of Codemasters we find the My Team mode, which will allow the player to also play the role of a true F1 Team Manager.
Besides having to drive and fight with the other drivers, the player will have to manage the whole world of managing an F1 Team. We will have to find sponsors, create a livery, hire a second driver, choose the power unit supplier.
Sponsors: sponsors (fake) can be selected, which will guarantee revenues for the team. Unfortunately, no real brands are available, too bad!
Liveries: you can choose from a large collection of preset liveries, where you can change the colors. Very similar to F1 2019, but with some more livery. Here too, it's a shame not to be able to customize the liveries, as you can do on Gran Turismo Sport.
Second Driver: you will need to hire a second driver, who will support you in driving your car. You can choose from current F1 driver or take an F2 driver. Based on your budget, you will have to make choices about who to choose. For the choice of the drivers, a Driver Rating will help, which will allow you to understand which is the best, fastest and most constant driver. Make the right choice or regret it!
ower Unit: like any team you will have to rely on a Power Unit manufacturer. You can choose from the current F1 drivers: Ferrari, Mercedes, Renault, Honda. Here too, the choice will be important based on your budget and the performance that the power unit can offer you.
The My Team mode does not allow the AI ​​to simulate the races, so you have to race and win the races.